IT'S ON AGAIN THIS SATURDAY 25TH FEB.
Please note: Registrations have now closed and we are printing the maps for the day.
The 2023 Diggers Rest Whole Town Garage Sale is on this Saturday, with a large amount of households all running their garage sales all together on the same day. The CFA will also be running their BBQ so grab a sausage in bread, and the kids can check out and even get into a real fire truck. Come along and pick up a map at the Old School House near the bowling club on the Old Calder Hwy or at the CFA. A map can quickly show you exactly which households are running a garage sale and where you can find a bargain.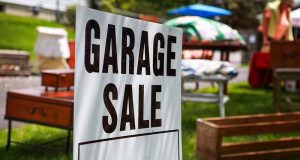 Enjoy your day, pick up a bargain, please drive carefully and watch for pedestrians on the day…