Our whole town garage sale aims to attract a wide range of customers to the township of Diggers Rest, all on the one day, Saturday 29th February 2020, increasing your sales potential and limiting your advertising costs, We'll do the advertising for you.
Let us help you get organised!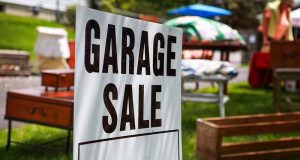 Complete the registration form and pay the $10 fee before Wednesday the 26th February 2020.
What the registered vendors recieve:
Lions Club of Diggers Rest will advertise and promote the Town Garage Sale
Every registered garage sale recieves a vendors pack
Every registered garage sale will be listed on the Town Garage Sale Map, available for purchase on the day
All money raised from the registration forms will be donated from the Lions Club of Diggers Rest to the Diggers Rest CFA
Or download the PDF form and deliver with $10 Fee.