For some tips on gardening in our area, indenous plant types, weeds, garden designs and native animals the Melton City Councils Gardens for wildlife PDF is helpful. It is available on link below, scroll down to Sustainable Gardening booklet(PDF, 9MB)
https://www.melton.vic.gov.au/Services/Environment-and-sustainability/Living-Green/Gardening
Here is some basic information about the native tube stock that we are able to order. You may wish to do some further reading for yourself before choosing:
Callistemon sieberi: River bottlebrush
A large, weeping shrub that responds well to pruning.
3-10m high and 2-6m wide.
Cream to pink flowers from November to May.
Very adaptable but prefers moist to wet conditions. Will tolerate drying out.
Full sun to part shade.
Clustered Everlasting: Chrysocephalum semipapposum
Hardy, spreading daisy grows well in full sun.
Prefers well-drained soils. Copes with heavy basalt soil.
Can grow to 1m high and 3m wide.
Clustered gold flowers from October to February.
Prune in winter to rejuvenate
Common Everlasting: Chrysocephalum apiculatum
Prostrate to 30cm high and 1-2m wide.
Beautiful golden daisy flowers from September to February.
Pruning back in late winter encourages new growth.
Grows in all well-drained soils. Copes with heavy basalt soil.
Full to part sun.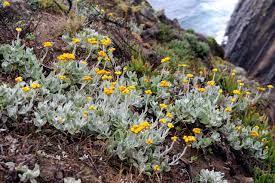 Hop Goodenia: Goodenia ovata
A fast-growing shrub that responds well to pruning to maintain a compact form.
Grows 1-2.5m high and 1-3m wide.
Attractive yellow flowers from August to February.
Prefers moist, semi-shaded position, but will tolerate a range of conditions.
Lomandra longifolia: basket grass
A thick, hardy grass, fast growing, many parts of the plant are edible.
Grows to between 40-80cms high and wide.
Grows in a variety of soils and is frost, heat and drought tolerant.
Clusters of cream/yellow flower bracts on flower spikes. Bee attracting.
Billy buttons: pycnosorus chrysanthes
Erect showy herb with many tall, stems.
Each stem displays round yellow flowers each 8-15 mm wide
Flowers from August to January.
Grows 50-60 cms high.
Fairly hardy, tolerates frost and limited water.
Tufted bluebell: Wahlenbergia communis
Up to 30cm wide and 40cm high.
Frost and shade tolerant, may die back in dry conditions but will resprout when moisture returns to the soil.
Has pale to bright blue flowers growing on long stems.
Flowers late spring to summer.
Lemon beauty heads: Calocephalus citreus
Ground covers that grows 20-50cms high, spreads 30cm-1mtr wide.
Likes full sun or part shade.
Tolerates drought, frost and salinity in soil.
Flowers from spring to summer, small yellow flowers, attracts native butterflies.
Dies back in winter.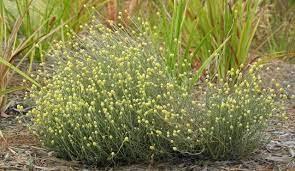 We are also offering some vegetable seedlings. We are dependent upon vegetable seedlings available at the time of distribution, here are the seedlings that we hope to be able to supply.
Beetroot
Cauliflower
Lettuce
Tomato plants (we are unable to clarify which variety at this time)
Cucumber
Onions or spring onion
Leeks
Carrots
Capsicums
We recommend preparing your soil now by clearing out weeds from your vegetable patch and replenishing the soil by adding organic compost (mushroom compost or homemade compost from food scraps is great) and mulch to your garden bed.
Once you have read the plant details, please fill out the order form and return it to P.O Box 34 Diggers Rest 3427 or emailed to lionsclubdiggersrest@gmail.com by July 25th.
The Lions Club of Diggers Rest green project order form